OUR TRADITIONAL BAKING PROCESS
Using a traditional European baking process, our bread is crafted with simple, quality ingredients. Each loaf is fermented for at least 14 hours to develop a rich flavor then slow baked to deliver a crusty texture.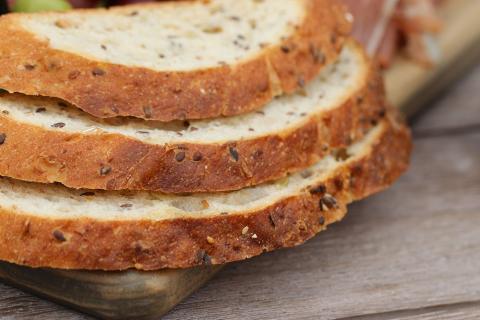 The Rustik Oven® ingredients are mixed together into a dough, kneaded slowly and slow baked

The mixture is combined with a sourdough starter which provides the signature character and aroma that is The Rustik Oven™. The dough is kneaded until firm and the sourdough helps to provide a distinctive texture, great flavor and aroma—all without adding any artificial flavors or colors.

The dough rests, then is shaped into round loaves

The dough requires time to rest—a fundamental step in achieving its unique flavor, texture and aroma. After resting, the dough is divided into loaves and allowed time to rise.

Slow baking provides a firm crust

Once our dough is ready, we bake it slowly in a stone oven. The slow baking process ensures the bread is baked evenly and develops a firm, golden crust.

Once cooled, the bread is sliced

Once the bread is fully baked, we remove the loaves from our ovens and allow them to cool. The bread is then sliced and ready to be enjoyed during each and every delicious moment!